Blog
Details

Hits: 42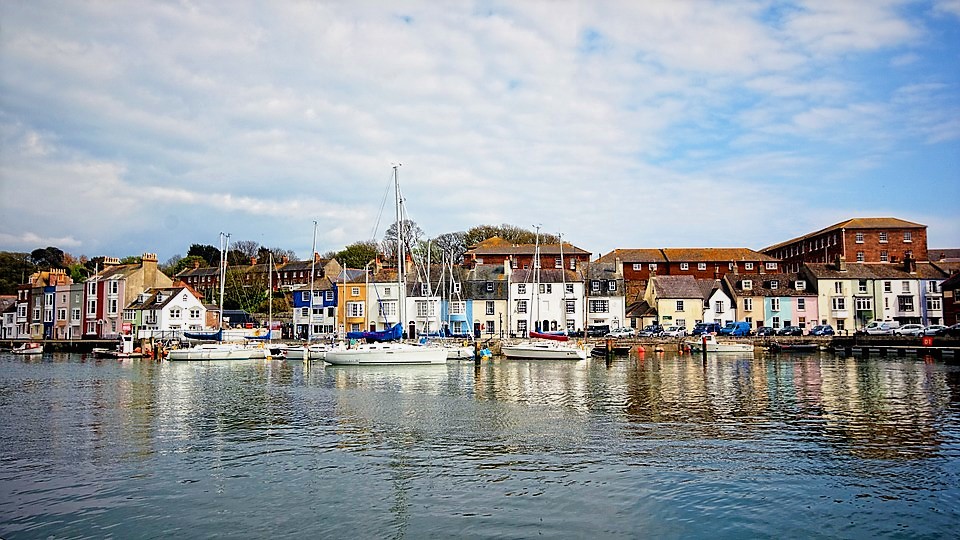 The Perfect Location for the Best Work-Life Balance
Low property prices, a great local infrastructure and good transport links. Plus the best beaches in the country. Weymouth has it all.
Back in 2012, Weymouth hit the headlines as the venue for the sailing events during the London Olympics. Five years have passed since then, and while few people other than sports quiz aficionados are likely to remember that particular claim to fame, the investment that it prompted has left a legacy that has made Weymouth one of the most desirable places to live for those looking for the perfect work-life balance.
From first time buyers to retirees and from single bedroom flats at less than £100,000 to luxury, detached seven-figure houses, you need only take a glance at the variety of Weymouth homes for sale to see that there really is something for everyone. Let's find out more about what Weymouth has to offer.
The holiday that needs never end
This pretty seaside town is the third largest settlement in Dorset, and has always been regarded as one of the most popular tourist spots on the south coast. This reputation has certainly been bolstered by its recent accolade of "Best Beach in Britain." Its close proximity to Portland, with its famous lighthouse, and to other tourist destinations in neighbouring Devon and Cornwall, mean that it serves as a great touring base as well as being an ideal holiday destination in its own right.
However, a growing number of people are gradually wising up to the fact that Weymouth can make a perfect home, meaning the holiday never has to end. The town is only seven miles from the county town of Dorchester, a journey that takes just ten minutes by train. Alternatively, Bournemouth is less than an hour away and there are even hourly services to London Waterloo.
Weymouth has also extended its internal economy beyond the traditional tourist industry in recent years, with the creation of the Weymouth Business Improvement District in 2013.
What to do in Weymouth
Award winning beaches are great, but do not make the mistake of thinking that Weymouth is a one trick pony that becomes a deserted ghost town in the winter months.
The town has a vibrant restaurant, pub and club scene all year round. And from classical theatre to the latest up and coming live music acts, there are plenty of entertainment options to cater for the diverse demographic groups that make up Weymouth's population.
Weymouth property
There is a huge choice to suit every budget and taste in and around Weymouth. Single bedroom flats in the town centre can still be found around the £100,000 mark, while there is a wide variety of three bedroom terraced homes on the market in the sub £200,000 range.
If you are looking for something a little larger, £300,000 will buy a four bedroom detached house with a good sized garden.
In an age when people are paying £400,000 for a three bedroom renovation project in the south east, the case for a permanent extension to your summer holidays in Weymouth is a compelling one.
Details

Hits: 54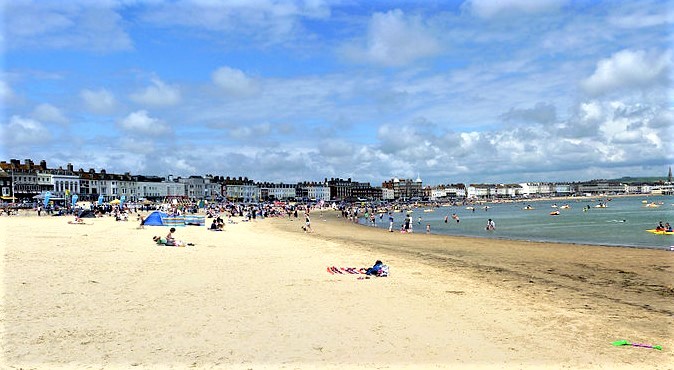 Take A Look At Our Weymouth Properties
Weymouth is home to the best beach in the country as well as some of the most attractive homes.
As you'd expect from an island nation, Britain is home to some of the most stunning pieces of coastline in the world. From sandy beaches to rocky cliffs, there's something special about the seaside here in Britain. Where though, is the best beach? Well, you'll find it Dorset – Weymouth to be specific. From its initial popularity as a Georgian seaside resort favoured by royalty to being the location for the sailing events in the 2012 Olympics, Weymouth has a rich history. This year, its long sandy beach was voted the best in the UK by TripAdvisor users, cementing its status as Britain's premier seaside destination.
Weymouth Beach
What is it about Weymouth beach that makes it so special? Well, it's a three mile long stretch of glorious golden sands that leads from a bustling harbour to rolling green hills. To put it simply, you couldn't get any more picturesque. An afternoon here brings back memories of childhood holidays, especially with the traditional Punch and Judy shows and donkey rides that take place during the summer. Oh, and don't forget to have a look at the famous sand sculptures! The waters themselves are great too, and are safe for swimming in. So whether you're more at home on land or in the sea, Weymouth beach really is the perfect place to enjoy the great British summer.
Exploring the area
Of course, Weymouth isn't just a beach. We've spoken about the harbour already, and it's a truly unique place that gives the area lots of character. Full of pubs, restaurants and independent shops, it's a great place to while away a couple of hours. Weymouth is ideally situated to explore the rest of the Jurassic Coast too. Chesil Beach and Portland are just a short drive away, and slightly further afield you'll find iconic coastal Dorset landmarks such as Lulworth Cove, Durdle Door and Old Harry Rocks. So while you're not sunbathing or building sandcastles with the little ones, why not see what else Weymouth and the surrounding areas have to offer.
The best Weymouth properties
Boasting the best beach in the land means that Weymouth is something of a Dorset property hotspot. You'll find all kinds of homes for sale in the area. There's a wealth of stunning traditional cottages, perfect for those looking to reconnect with nature – which Dorset has in abundance! You can choose from plenty of contemporary properties too, as well as grand, sympathetically restored period properties that will take your breath away. If you're thinking of making the move, follow the link to see our latest Weymouth properties. There's a home to suit everyone.
Making the move
Come the summer tourist season, Weymouth is full of people from all over the UK who have come to spend time in a traditional seaside town that's home to the best beach in Britain. When the tourists have all packed up their buckets and spades though, the people who call Weymouth home still testify to its unique charm and beautiful scenery. So if you're thinking of moving down to the South West coast, why not consider this beloved part of Dorset?